Learn HANDSTANDS in 8 Weeks!
HANdSTAND CLASSes & workshops
Learning handstand technique involves a multifunctional training method that improves your body strength, coordination and balance. Our 8 week program will teach you to take control over your limbs, core and back in order to achieve supreme body awareness. Inverted postures such as handstands which involve working against gravity challenge you to improve your self-confidence and disciple which will set you on the path to achieving a perfect handstand.
Our program's goals are to help you
Achieve a solid handstand from the bottom up
Strengthen your shoulders and core to develop safe ways to support your own weight on your hands
Learn basic and advance drills which you can practice weekly to correct your body alignment
Achieve different Handstands shapes eg: straight, tuck, straddle, arch and walking and transitions between these shapes.
Learn to increase the time you can hold a handstand and build the confidence to leave the wall behind and be able to handstand anywhere
Work towards different entries into handstands and advanced skills such as press to handstand and one arm balances.
To help you improve whether you are a beginner or advance handstander!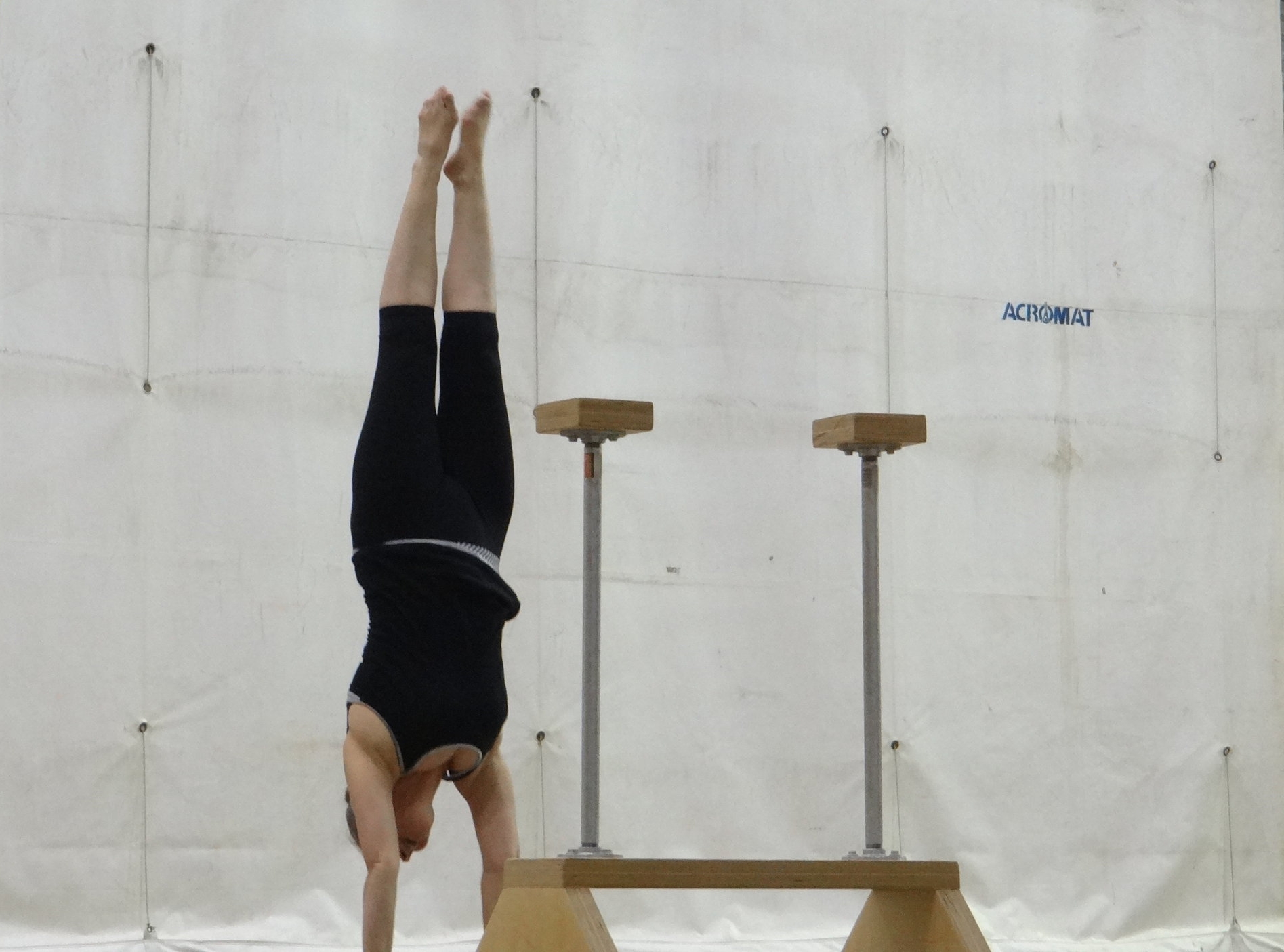 Muscle development is another key advantage of handstand training, particularly improvements in upper body strength and shoulder stability which is helpful for other sporting and acrobatic disciplines. A perfect handstand doesn't come over night, hand and wrist strength, conditioning and body line drills to strengthen the handstand 'line' are a core aspect of our program. Plus Handstands are a great workout for both Males and Females and you can walk away with a new skill!